Last weekend Maddie and I took a mother-daughter day trip to Crystal Bridges Museum. It's in Bentonville, Arkansas, which is less than two hours from where we live in Missouri. The Norman Rockwell exhibit was there and Maddie, who is an art student, wanted to take a look. Our family has been to the Rockwell Museum in Stockbridge, Massachusetts, but she was in elementary school then and doesn't remember much from that visit. Crystal Bridges was well worth our drive. It turns out the Rockwell exhibit sells out quickly each day, so it's best to reserve a spot online before you go. We didn't do that, so we didn't get to see the Rockwell exhibit. We did, however, get to see the permanent collection, which included one of my favorite Rockwell pieces, Rosie the Riveter. Here's Maddie, absorbing this painting.
The thing with lots of museums these days is that you can take photos, as long as you don't use a flash. That's a big change from years past, where cameras were often not allowed inside. I had more fun watching Maddie see works by the artists she learned about over the last year than I did actually viewing the art. Don't get me wrong, the art was extraordinary and the volume of famous artists and their work was incredible. Because it's here, in the middle of the country where we aren't known for our fabulous art museums, I wasn't expecting this museum to be as great as it was. It is a world class facility, as good (or better than) any museum I've visited in San Francisco, Los Angeles, Washington DC, Chicago or Boston.
I highly recommend visiting Crystal Bridges.
I told you before that I loved seeing Maddie light up when she recognized another famous artist or their work. Well, the best part of the trip wasn't even inside the museum. It was outside in the courtyard area, where, for that day, they had a table with bags of chalk that you could use to create your own art on the sidewalk. Maddie decided to grab a bag of chalk and draw something. There were kids and adults, both, adding color to the concrete. Maddie started drawing and got into that zone where she wasn't paying attention to anything other than her drawing. Then something unexpected happened: people starting watching her, like she was some kind of street artist or something. At one point there were probably 10 people standing at the top of the steps where she was working, looking down while she drew. They were taking photos and shooting video. She didn't even realize it until I showed her my photos later. It was super cool. Here's the courtyard, with the red Keith Haring art, and the photos I took while Maddie was creating. It was one of those times when it felt like I was fully living in the moment, and appreciating everything beautiful and amazing about this experience. To have this special day with Maddie, to watch her stand in awe before some of the great American artists' work, to see her curiosity piqued when she learned new facts from the docents, and then to see her go out and create her own art was…I don't think I can choose one word here. It was amazing, incredible, golden, wonderful, glorious, brilliant, and gratifying.
Linking up to some of these fabulous parties: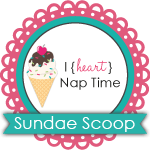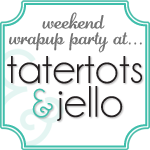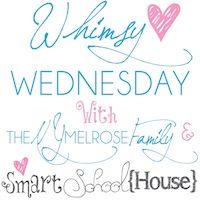 Whipperberry
Poor and Gluten Free
You might like:
Subscribe via Email

Popular Posts