Many of you know that I am (and love being) an introvert. I also married an introvert. This is his story.
If you saw Brian at a party, you would never think that he's an introvert. He is chatty, social and funny. But parties aren't his thing. In fact, one of his least favorite things in the world is the office birthday party. He used to work at a newspaper in the design department. Every time someone had a birthday, there was a celebration with cake and lots of co-workers. Social protocol dictated that he participate in these events, whether it was his birthday or someone else's. He found them exhausting. He wanted to spend his breaks away from groups of people after spending hours upon hours with them. And to top it off, he doesn't like cake. So, to pretend that he felt like chatting with everyone and then feel obligated to take a piece of disgusting cake was not his idea of fun. He would much rather go to lunch with a friend or two.
Fast forward a few years. The newspaper had the staff go through Meyers-Briggs testing, which was designed to identify personality types and educate co-workers how to best work together, given that they were not all the same. Being officially marked as an introvert was a great thing. It allowed him to be true to himself without getting pushback. When you tell someone you don't want to go to their party because you don't like parties, they tend to take it personally. When you just went through personality testing/education with that person, you can say I don't care for group activities – you know, I'm an introvert. It's not personal. And they believe you!
The tradition at his office was that the person who had the last birthday was supposed to plan the party for the next person's birthday. Brian told his co-workers that he really didn't want to participate – he didn't want to give or receive a party. He said that if they had a party, please know that they were throwing it for their own benefit, not his. And they understood. The best part is that when you work in a department of creatives, you get some unconventional reactions. That year Brian was out of town for training on his birthday. He was dreading the office birthday party that would be waiting for him when he got back, as it was for everyone who wasn't in the office on their birthday. When he made it back to work, he found this Polaroid on his desk:
They had the party without him. He LOVED it. Everyone got what they wanted. The extroverts got to have a party, and he didn't have to go. It was the perfect way to use their Meyers-Briggs training and take all personality types into consideration. Clever, too. When I found this photo the other day, we both laughed about it and he said that was the best birthday party ever!
It goes to show how different we are. I think it's important as parents, employers and educators to recognize that introverts and extroverts thrive under different circumstances. If we are to encourage growth and happiness, the same mold isn't going to work for everyone. Some people truly don't want a party.
To read my story, Confessions of an Introvert, go here.
Linking up to some of these fabulous parties: {This looks funny after I just wrote about introverts not enjoying parties! Online parties are different because the interaction comes at a one-on-one pace. :)}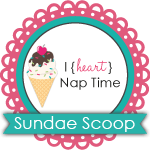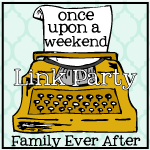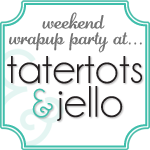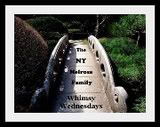 Bowdabra Blog
My Life and Kids
Heatherly Loves
You might like:
Subscribe via Email

Popular Posts