This was my lunch today: avocado bacon and eggs. It was so good that I had to share it with you. I know it's not my normal crafty thing, but it sure was delicious! I saw this recipe the other day and pinned it to my paleo Pinterest board. It was such a brilliant idea: eggs baked in avocado. I made the Pinterest version for breakfast over the weekend. It was good, but I had a few problems. Maybe it's because I'm not a great cook and I don't really like to cook, so I haven't picked up on regular cooking tricks. Anyhow, today I tried again and added my own twist – bacon. Here's the recipe plus what I did to stop it from making a mess:
Avocado Bacon and Eggs
1 Avocado
2 eggs
2 strips cooked bacon, crumbled
Cut the avocado in half and remove the pit. Scoop out the avocado so the hole matches the size of your eggs. I didn't do this the first time and the eggs were too big and oozed all over the pan.
Crack an egg into each half of the avocado, resting the edge of the avocado on the side of the cookie sheet. This helps keep it stable so the avocado doesn't roll and spill the egg. Add the pieces of bacon to the top and place in the oven at 425 degrees for 15 minutes. You can adjust this based on how you like your eggs cooked. Then add salt and pepper to taste. I would not have imagined that warm avocado would be so yummy, but IT IS! I could eat this for any meal.
UPDATE: Thanks to recommendations from my smart readers, I have been using a muffin tin to stabilize these in the oven. It works like a charm, and even if you misjudge how much avocado to scoop out like I did last time and the egg spills over, the mess is contained in one tiny section. I even ate the spilled egg in this version. Thanks for the tips, everyone!
Linking up to some of these fabulous parties: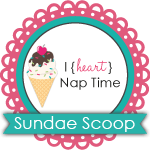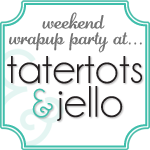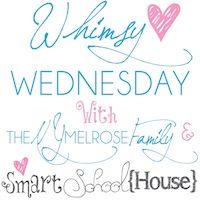 Poor and Gluten Free
Memories by the Mile
You might like:
Subscribe via Email

Popular Posts