This was my daughter's weekend project. She decided that her homework had to come before my blog, so I'm writing about it for her. Have you seen all the dip dyed hair on Pinterest? Some people are even using multiple colors of Koolaid to dye the ends of their hair into a rainbow of colors. My daughter loves how it looks. Instead of trying it on her hair, she thought she'd try it on a pair of jeans shorts first. And instead of using dye, she used bleach, so I guess it's really dip bleached, not dip dyed. The first thing she did was pour bleach into a tupperware container. She used straight bleach. If you try this, you might want to do this outside or open the windows. The fumes were pretty bad. Then she just dipped the bottom of her shorts into the bleach and laid them out to dry on newspaper. This is how they looked:
Once the shorts dried, she decided that the line across the front wasn't as even as she wanted, so she dipped them in bleach again. This time she paid more attention to the front of the shorts and made sure that they were evenly submersed in the bleach.
Round two of bleaching made the shorts even lighter on the bottom. The front line cleaned up a lot, too. I like the jagged line between the jeans color and the bleached out color. Once the shorts dried the second time, she washed them (alone). She thinks she'll wear these a lot this summer.
Don't these look cute? I love that she found a new way to wear something old. Have you dipped any of your clothes?
Linking up to some of these fabulous parties: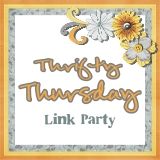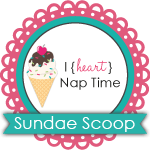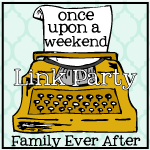 Party with My Peeps @ How to Nest for Less
Jillify It!
What I Wore Sunday @ Crafty Cousins
You might like:
Subscribe via Email

Popular Posts