Today's project is another great way to use old t-shirts. Since we have lots of old shirts and we wear lots of headbands, this project has been done many times around here in many different ways. Here's the latest version. With Labor Day approaching I thought we could use a red, white and blue headband. The thicker headbands have been more appealing lately, and t-shirt fabric is perfect for this because it's super stretchy and comfortable.
I started with strips of t-shirts and made two braids. You can see on the red strip that it was too short so I tied two pieces together. It's okay if you need to do that because the knot can be tucked in later.
I laid the braids down side by side and sewed them together by hand. It only took a few minutes.
Once the braids were attached I measured how big I wanted the headband to be and sewed the ends together like you see in the photo below.
You know that we love upcycling things around here. Soon we'll have to come up with ideas for upcycling all the headbands we've already upcycled from t-shirts!
Linking up to some of these fabulous parties: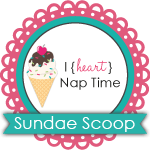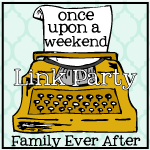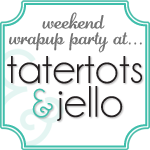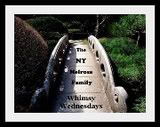 Bowdabra Blog
Serenity Saturday
The Real Housewives of Riverton
You might like:
Subscribe via Email

Popular Posts