Today I have a special guest post by my daughter, Madeline. She made this headband from fabric we picked up on our recent girls' trip to look at a college. I love how it turned out. Here she is to tell you how she made it…
On our trip to Georgia to look at the Savannah College of Art and Design, my mom and I came across a really cute fabric store called Fabrika. Being the crafty ladies we are, we had to take a look. Boy am I glad we did. They had so many fun, bright fabrics to choose from and the store co-owner, Ashleigh, was very friendly. Turns out she is a SCAD graduate. Anyway, we ended up buying three fat quarters and this is a headband I made using two of the fabrics.
I chose to mix and match patterns, seeing as it is so in style to do so.
I cut a strip right out of the middle making sure the same amount of fabric was on either side of the red strip of bows.
Next, I folded the fabric right sides together and pinned it.
I sewed down the pinned side at 5/8ths, leaving the ends open like a tube.
Then I turned the fabric right side out and pressed it to form the base of the headband.
To make the ties, I cut the shape you see in the photo below. (So there were four pieces of fabric total for two ties – one for each end of the headband.)
I placed those right sides together and sewed right along the edge, then flipped them right side out. Finally, I took the main part of the headband and folded the unfinished edges inward, tucked in the tie, and sewed it like you see in the photo below.
Ta-da! I really like this headband because I associate it with all of the memories of our trip to Savannah.
Linking up to some of these fabulous parties: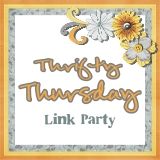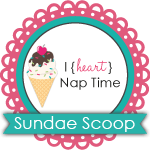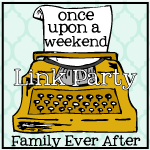 Pin It and Win It @ Cheap Crafty Mama
Whimsy Wednesday @ The NY Melrose Family
Lil'Luna
What's New Wednesday @ Grateful Belly
Sunday Roundup @ Heatherly Loves
You might like:
Subscribe via Email

Popular Posts