So here's the fail. I found this blue ball in my crafting supplies and thought it looked like a globe. Since I've been doing a lot of felting projects, I logically thought I could needle felt a few continents onto the ball, string a chain through it, and have a super cool globe necklace. Looking back, I wonder why I thought my first thought was logical.
First, I took way too long to thread this chain through the blue ball. Then I found some green wool roving that I thought would be perfect for North America, South America, Africa, etc. I stabbed the shapes into the blue ball. It wasn't as easy as I thought it would be to get good looking shapes. I used this mini vintage globe as a reference. Looking at the finished project you probably wondered whether I used any reference for the shapes at all. I really did. Once I was done with the continents, I put the necklace on and thought…Yuck. I don't think I'd ever wear this. It's too much like a ball hanging around my neck.
Here I am wearing the failed necklace. See that expression? It says no, I don't think so.
Any ideas what I can do with this? I thought maybe I could add a thread loop, remove the chain and use it as a Christmas ornament. Beyond that, my creativity has hit a wall.
Linking up to some of these fabulous parties: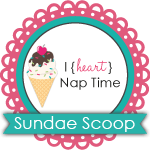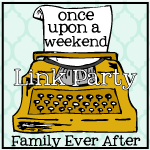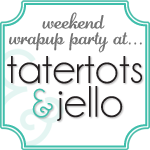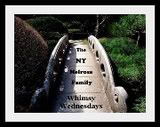 Bowdabra Blog
Rae Gun Ramblings
You might like:
Subscribe via Email

Popular Posts