Did you see the pillows I shared yesterday? They were made from an old t-shirt and an old sweater. Well, there were some pieces left from that project, so I made headbands from scraps. I just cut out a strip of the t-shirt and sewed it into a loop. It took about 90 seconds. I cut this one thick because the fabric on this shirt was very thin, so I'm expecting it to roll on the edges. I wanted it to be a thick headband even after it starts rolling.
I did the same thing for the sweater. I cut a strip about the size of my head and sewed the ends together to create a loop. I didn't hem the edges, but I've worn it twice and so far it hasn't unraveled at all. I'm not expecting this to last forever, but for a 90 second project, getting a few wears out of it is better than throwing it in the trash. If you wanted to make one that would last longer, you could spend a little more time and hem the edges of the headband. It would change the look a bit, but would make it more sturdy.
Projects like this feel like clean-up projects after the main craft is done. I saw the extra fabric leftover and wondered how I could make it useful instead of throwing it out. My daughter and I both wear the t-shirt style headbands almost daily because they are perfect for pulling your hair back so you can wash your face, they're great for working out because they are easy to wash if they get sweaty, and they're plain enough to wear with everyday outfits. So, this time I was able to use most of the fabric from the clothes. I can't always think of something I'd actually use, but it's great when it works out that I can.
Linking up to some of these fabulous parties: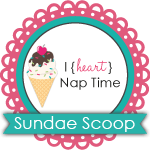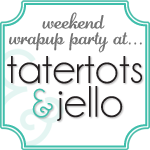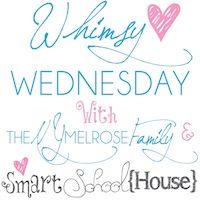 Whipperberry
Poor and Gluten Free
You might like:
Subscribe via Email

Popular Posts