This is the next post in my raw milk adventures. When I went back to the same farmer from my raw milk butter post and told her how much I loved it, she suggested that I try making raw milk ice cream next. It doesn't take much for me to be on board with an ice cream project, so I bought another gallon of raw milk and headed home to look for a good recipe. There is a fair amount of controversy about raw milk and the risks/rewards associated with consuming it. After doing my own research, I am comfortable serving it to my family, but be sure you do your own research before you decide what's best for your own family.
Since I've been trying to eat as few processed foods as possible, I looked for recipes that used minimally processed ingredients. There were several recipes out there, but none that fit perfectly with my ingredient requirements and also what I had on hand. When I improvise in the kitchen, my family gets nervous. Even though that's exactly what I did here, they ate every bite, so I guess it worked.
Betsy's Raw Milk Ice Cream
4 cups raw milk (include as much cream as possible)
2 eggs
2 tablespoons vanilla
1/2 cup maple syrup
Whisk together the milk and the eggs. Add the vanilla and maple syrup and whisk everything so it's mixed well. Follow ice cream maker directions.
To get as much cream as possible in your milk, let it separate before you pour your four cups off the top of the gallon. I think mine ended up being a little more than half cream, and the rest milk. Once everything was whisked together, I put it in my ice cream maker and followed the regular instructions.
The ice cream had a little different texture than what we normally make. It was less smooth. The taste was fabulous. We added strawberries the first night. The second night, after a day in the freezer, the ice cream looked like it had separated, so we just mixed it up before serving with blueberries. It was good the second night, too. I will definitely be making this again.
What do you make with raw milk? Share in the comments!
Linking up to some of these fabulous parties: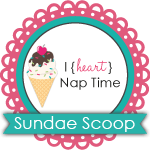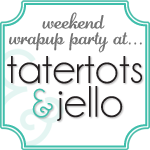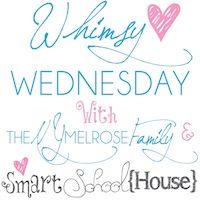 Whipperberry
Poor and Gluten Free
From the Farm Blog Hop
You might like:
Subscribe via Email

Popular Posts