Over the weekend I decided to try transferring some images from my vintage magazines onto fabric. I hate the idea that all these beautiful images are stacked up in my basement, not being enjoyed. This seemed like a good way to create something that could be enjoyed more often. I based my project on this tutorial from A Beautiful Mess. Michael's didn't have the gel medium that was recommended in the tutorial, so I got another brand.
I cut out the photos I wanted to use from my magazines, rounded up a couple of canvas bags, one of my favorite pool bags that I thought I could make even better, and some fabric.
I followed the directions in the tutorial, painting the gel onto the front side of my images, then laying them onto the fabric.
I rolled over the images with a rolling pin to make sure the paper was flat.
After a few hours, I sprayed the paper with water and peeled up the top layer of paper.
For two of these, the paper came right up, no problem.
For the rest, it was tedious and I had to rub the paper with my fingers to get the top layer off in tiny pieces.
It was pretty messy. I wish I knew why some images were so easy and why others weren't. Do you know?
Once I had removed the paper, all that was left was the image on the fabric. The photo below shows one of the images that stuck really well and was hard to get the top layer off. I ended up gouging a couple of holes in the image on this one. Even with lots of effort, every time it dried, it got a white glaze over it and the image wasn't nearly as clear as when it was wet. I'm bummed that this one didn't turn out, because the image was of Marlene Dietrich, being held up by her famous legs to kiss a returning serviceman during WWII. The looks on the faces of all the boys holding her up were priceless.
I added a coat of gel medium on top of the image and let it dry overnight.
Of all the images, this one is my favorite. I just love the look of this girl walking away. It helps that this was one of the easy ones, too!
I'm not sure what I'll do with these images that I transferred onto fabric.
I'll definitely use the pool bag with the vintage Hawaiian vacationers.
And last, the bag that I just couldn't save.
Linking up to some of these fabulous parties: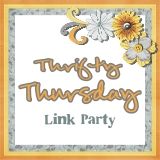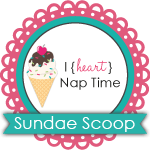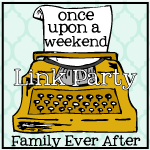 Lil Luna Link Party
Oh My! Creative
Just us Four
You might like:
Subscribe via Email

Popular Posts