Today's project started out as a pair of jeans that was so badly ripped we couldn't even donate them. I hated the idea of throwing them into a landfill, so I decided to combine them with the lace from a shirt I bought at a garage sale a couple of weeks ago. Here's what I came up with:
To make this bag, I just cut the lace out of this shirt:
Then I cut the bum out of the jeans, and added the lace to the pocket. I machine sewed the edges, then hand sewed the rest, because I wanted the pocket to be functional.
Once the lace was attached, I folded the pocket sides together on the jeans and sewed the open side and the bottom. I flipped it right side out and added a belt from our donation pile as the strap. What do you think?
Here's the back:
Linking up to some of these fabulous parties: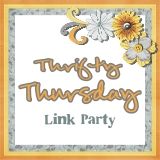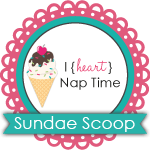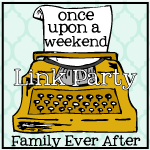 Lil' Luna Link Party
Sunday Round Up @ Heatherly Loves
Bowdabra Blog
You might like:
Subscribe via Email

Popular Posts