Have you seen all the map art projects out there? I admit that I've been enamored with maps lately, but not enamored with doing big projects. This map wall art was the perfect project for me to use a map and create something that took very little time. I used the frame that I've used for my other changeable wall art here, here and here. It's a vintage black metal frame. I wrapped a piece of red polka dot fabric over the base of the frame so I can just change out the art whenever the mood strikes me. For this one, I found a map of the continental United States online and printed it, then cut it out. I used a thin red Sharpie to draw stars on the places where we have lived since we were married, and a dotted line to show the direction of travel. I used some tacky spray on the fabric to make the paper stick. I've used this for each of the other projects I've done with this frame, too, so the red fabric is getting rather sticky, but that's a good thing in this case. When I'm ready for a change, I'll just peel off the paper and stick something else there.
When I look at this map, I wonder where we will go next. Do you think there's a dichotomy of people who are willing to move away and people who aren't going farther than the next town over? I understand both types of people. There is something very sweet about living in the same town where you grew up (or very close), knowing all the same people you've known all your life, and being intimately familiar with the history of people and events of your town. There is also something wonderful about trying out someplace new, and adding new traditions and kindred spirits to your life to compliment the ones you already had.
Here's to a happy home, whether it's the one you grew up in, or one you've created from scratch.
Linking up to some of these fabulous parties: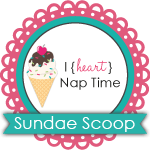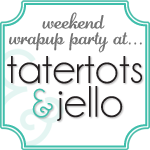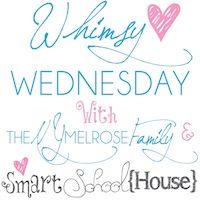 Whipperberry
Poor and Gluten Free
You might like:
Subscribe via Email

Popular Posts