On April 27, 2012, Pantene and Seventeen Magazine are hosting the first National Donate Your Hair Day. It benefits the Pantene Beautiful Lengths program, which provides real hair wigs to women who have lost their hair due to cancer.
Have you ever donated your hair? I've done it twice, once about ten years ago to a children's wig agency and most recently in October, when I gave nine inches to the Pantene Beautiful Lengths program. As a person who normally has long hair, I know how difficult it can be to make that cut. There were times when I thought my long hair was part of my identity. The thought of Betsy with short hair made me cringe. But twice now I've been compelled to give my hair to a cause that's far more important than me having long hair. And I have no regrets. It turns out I'm still me, even with short hair, and some woman I don't know is the recipient of my ponytail, which was combined with other ponytails to make a wig for her. I hope she gets goosebumps when she thinks about all the anonymous women who have donated their hair to make her life better.
My last donation was inspired by my friend Tina, who died from cancer last August. We went to elementary school through high school together. I had reconnected with her on Facebook, and she ended up being one of my favorite Facebook friends, always supportive and kind. Right after she died I heard about the Pantene Beautiful Lengths Program and I knew right away that I would be donating my hair in her honor. I had to wait a couple of months so I could get to the minimum 8″ required to donate. Even though I had done it before, I felt nervous about getting a short haircut. But when I thought about the suffering that cancer patients go through, suffering from a short haircut seemed pretty frivolous. If I can do it, you can do it. This is a simple way to give a real part of yourself to help someone whose life is harder than yours. Here's my before/after photo.
If you have long hair, consider donating it on April 27. There are a few requirements to donate: hair must be at least 8 inches long, not processed, and less than 5% gray. There are salons in some states offering free or discounted haircuts to people making a donation. For more details, click on over to Pantene. If you decide to donate, you will be glad you did. Sometimes we don't have time to give, or money to give. Sometimes what we have is hair. And it's a beautiful gift to give.
Linking up to some of these fabulous parties: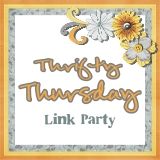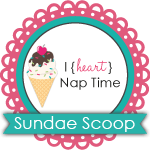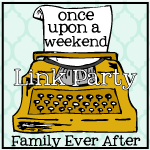 What I Wore Sunday @ Crafty Cousins
Lil' Luna
You might like:
Subscribe via Email

Popular Posts