Today's project is a sweater with needle felted elbow patches. My sweet mom showed me how to needle felt over the summer, and it's my new favorite craft. I've seen elbow patches all over the place this fall and I wanted to try getting the look for little money. So, I used a sweater I already owned and needle felted the elbow patches onto the sleeves. I used wool roving on a cotton sweater. Here's what I started with:
I chose a tan color of wool roving and laid it out on the elbow of the sweater in the shape that I wanted. One thing to remember is that wool shrinks, so make it bigger than you want it, or plan on dry cleaning. I don't like paying for dry cleaning, so I made mine bigger than I wanted, and it still shrunk more than I thought it would.
I inserted a piece of foam into the sleeve under the roving. (The white piece I used came with some felting needles I bought.) Then I started stabbing the roving with the felting needle. The felting needle is barbed and VERY sharp, so be careful around kiddos and pets. This was the fun part. I just kept stabbing and eventually I could see the roving getting pushed into the knitting of the sweater. There's something about needle work that is very therapeutic.
Here is how the needle felted elbow patches looked before I washed the sweater.
I washed the sweater twice in cold water and dried it flat. Again, keep in mind that the wool roving shrinks and gets more compact. Mine shrunk most the first washing and not so much the second washing. I'm hoping that it won't shrink too much more, because it's already a little smaller than I wanted, even though I thought I had left plenty of room for shrinkage. Here's how it looks:
Have you tried needle felting? I highly recommend it.
Linking up to some of these fabulous parties: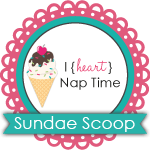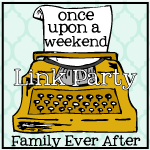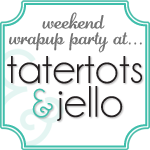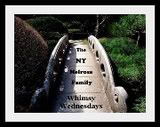 Bowdabra Blog
Western Warmth
Crafty Cousins
Poor and Gluten Free
You might like:
Subscribe via Email

Popular Posts