It's fun to see fashion trends come back around. I've watched lots of styles from the eighties show up over the last few years, and it looks like we've moved on to the nineties now. I wore overalls in the nineties and I was already an adult then! It's crazy to think that not only have the styles from my childhood come around again, but now styles from my adulthood are coming back. Urban Outfitters has a cutoff overall dress for $49. You can make your own for a lot less. Here's how:
My daughter, Maddie, bought this pair of overalls from a thrift store. They are Gap brand and she paid $4.50 for them.
To turn them into a dress, she started by tearing out the inside seams on the legs. Next she cut off the extra fabric from the legs to the length she wanted for the skirt of the overalls. The last step was to sew the front seam and the back seam down. She liked the look of the crooked seam, so she just overlapped the pieces and sewed it down that way. You could always straighten it out if you'd prefer that look instead.
This is a very inexpensive way to get in on one of the latest trends. Maddie styled her overall dress with a polka dot shirt, Chuck Taylor's, and slouchy socks. Have you upcycled anything lately?
Linking up to some of these fabulous parties: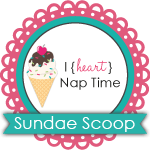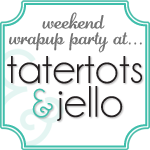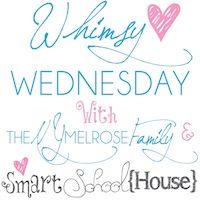 Whipperberry
Poor and Gluten Free
You might like:
Subscribe via Email

Popular Posts