Do you want to save money on your utility bills? This may be a little late this year, but I figured since there was just a big Nor'easter last weekend, some of you may still benefit from this little tip. This is one of the biggest money-saving things I've done at our house: I covered our bay window in plastic wrap. That's right, plastic wrap. Better quality wrap than what I use in the kitchen, but the same principle. The biggest window in our house is the only one that has never been upgraded to dual paned glass. It would probably cost a fortune and we don't have a fortune ~ we have three kids who need things far more important than dual paned windows. Anyway, I noticed a few years ago that it was freezing cold next to that window in the winter. I added insulated curtain panels. That helps when the window is closed, but I like light during the day so those curtains become ineffective once they're opened. Then a few years ago I saw this plastic wrap at Target. It wasn't very expensive, so I thought I'd give it a shot. It worked, so this is my second time applying plastic to my window.
I bought two of these packages since our window is so big. They were about $10 each. It turned out that I only needed one package for the plastic, but I used the double sided tape from both packages. All I did was put the double sided tape around the outside of the window. Then I added tape to the vertical strips in between the window panels. You can see in the photos below that I've peeled off the tape backing along the top of the window, but it's still there on the vertical part of the window frame.
The first time I did this, I cut the plastic into 5 vertical panels and attached them to the window that way. I also added tape on the horizontal parts of the individual window panels. This time, I used only one piece of plastic, and I didn't use the tape on the horizontal cross pieces of the window panes. Once the tape was installed, I attached the plastic, trying to make it as smooth as possible.
This is how it looked. Don't be nervous, though, because this is where it got fun!
Next, I got out my hair dryer. It turns out that heat shrinks this stuff and gives it a snug fit. I just "dried" each panel until I couldn't see any more wrinkles in the plastic. Then I cut away the excess plastic from the bottom and sides of the window. I left my hair dryer nearby for a couple of hours because sometimes when you walk by you notice one more spot that needs shrinking. As soon as I stopped noticing wrinkles when I walked by, I put the dryer away. Here's how it looks now. It does make the window a little cloudy, so it's definitely not as nice a dual paned windows, but it helps A LOT. The first time I did this my utility bill was $90 less, and it was a colder month! For me, it's worth it to give up the window clarity for that much money. The first time I left this on the window for too long. It got wrinkled and ugly after a year. My kids were embarrassed. I took it off so they could invite friends over again. This winter hasn't been too cold for us in Missouri, but we are in the middle of colder spell and we did get a tiny bit of snow last night. So, I'm glad that I have re-wrapped the window. I don't know how much money it saves in the summer, but I'm guessing that the cold air escapes in the summer just like the hot air escapes in the winter, so there must be some savings then, too.
Here's how it looks on the bottom of the window and in the late afternoon/evening when the lights are on inside but the curtains aren't closed. This is the time of day when it looks the worst. The reflections of light on the plastic look different than the real glass reflections. It's actually hideous at night if the curtains are open, but we close them, so it's hidden. You can't see any of this from outside.
All in all, I think it's worth it. The pros: saves a ton of money on utility bills, keeps that room warmer in the winter, cost only $20 and took an hour. The cons: the window isn't as clear during the day, the reflection in the plastic wrap is pretty darn ugly at night, it leaves tape marks on the painted window frame, and it eventually gets wrinkled and has to be re-applied unless you enjoy embarrassing your kids.
I used Duck Window Kit
. Note: I wrote about this because this is what I've used to save money on my utility bills. Duck Window isn't paying me. However, if you click the link I shared and buy this product, I will receive a small fee from Amazon. So if you were going to try it anyway, you might as well help a girl out and add a few cents to my bank account. I'd be ever so grateful.
Linking up to some of these fabulous parties: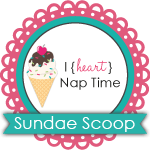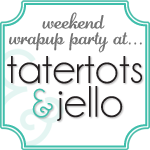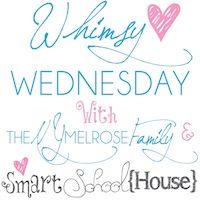 Whipperberry
Poor and Gluten Free
You might like:
Subscribe via Email

Popular Posts