This is a paleo friendly recipe for sausage stuffed bell peppers. It was from one of those nights where I looked at the ingredients I had on hand and made something up for dinner based on not taking a trip to the store. It was delicious. During dinner, both of my teenagers requested that I make it again. I've made it with grass fed ground beef instead of sausage, too, and that was also good.
Simple and good are two of my favorite words when describing dinners that I make. This one gets both descriptors.
Sausage Stuffed Bell Peppers
1 pound ground sausage
1 small red onion, chopped
cauliflower rice (1/2 head cauliflower, 1 tablespoon coconut oil, salt and pepper to taste)
4 bell peppers
Warm the oven to 350. Start by making some cauliflower rice. Chop half a head of cauliflower into pieces that fit into the food processor. Pulse until it looks like rice. Put cauliflower and coconut oil into a frying pan and cook until the rice starts to brown. It takes ten or fifteen minutes, stirring every couple of minutes. This dehydrates the cauliflower. Set aside.
In the same pan, brown the sausage and onion. Combine the sausage mixture with the rice.
Cut the tops off of the bell peppers and hollow out the insides. (Chop up the pieces from the tops to save for tomorrows eggs so you don't waste anything.) Scoop in one fourth of the sausage and rice mixture into each bell pepper. Place them on a cookie tray and bake in the oven for 25 minutes.
Ta-da! You have a whole meal in a pepper. It's a lot more filling than it looks, too.
Linking up to some of these fabulous parties: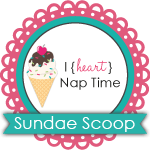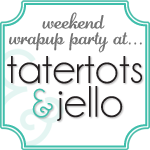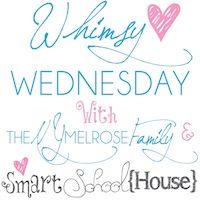 Whipperberry
Poor and Gluten Free
You might like:
Subscribe via Email

Popular Posts