Over the past year I have been trying to shrink the amount of stuff we have. It's a grueling process for me. A family can accumulate a LOT of stuff over the course of a couple of decades. I have sold things on eBay and Craigslist, donated lots of stuff, and sent several pieces of furniture off for some college living with our oldest son. You would think with the volume of stuff that's been removed from our house it would look empty, but it doesn't. You. can't. even. tell. It's makes me take note of my hoarder tendencies. I have gone through the low hanging fruit and now it's on to the things that are more complicated to deal with.
One of the things that has been sitting in our basement is an old computer that stopped working. We didn't throw it out because I knew it had some photos on it, and I wanted to recover them. So, it's been sitting down there for several years. Fast forward to this week, and Brian had some time off work and decided to see what he could do about it. He removed the hard drive from the computer and tried to hook it up to our modern computer with no luck. Next, he took it to our local apple repair place. They plugged it in and transferred everything onto the tiniest jump drive I've ever seen. The old computer hard drive was 6 gigabytes, which seems so small now that we have phones with much bigger capacity than that. The little jump drive is 16 gigabytes!
For $20, we have been able to get the photos off the old hard drive and recycle the old computer. Now instead of that big tower we have the tiny jump drive. The photo below shows a quarter, the tiny jump drive, and the original hard drive that was in the computer.
It might sound funny, but it feels like a burden has been lifted. We now have this tiny drive (and it's on our current hard drive, too) instead of that whole big blue box. If we had known how simple it would be, we would have done this ages ago! It made me motivated to keep going with my Less is More theme.
Linking up to some of these fabulous parties: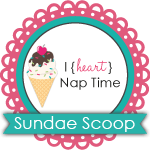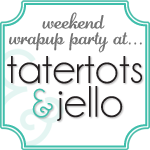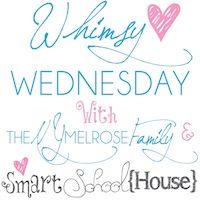 Whipperberry
Poor and Gluten Free
You might like:
Subscribe via Email

Popular Posts