I ordered these scrabble tiles and bails from Pick Your Plum a few weeks ago. This is what I decided to do with them:
In addition to the tiles and bails, I used E6000 glue, DG3 Art Gel, some art that my husband designed, and an image of shirt and tie from a vintage magazine.
The first thing was to cut the art to the size of the tile. I printed it out at 1 x 1 inch, but cut it down just a tiny bit because I didn't want it to hang over at all. I'd rather have it a smidge too small than a smidge too big. All the images except the vintage magazine were coated in Mod Podge. Once that was dry I put a few drops of DG3 Art Gel onto the tile and spread it around with my finger. I pressed the art onto the tile while the DG3 was still wet.
After it dried for an hour or so, I added some more DG3 on top of the art. I used my finger again to spread it out evenly.
After it dried, I glued the bail onto the back with the E6000 glue. Once that had dried, I used the DG3 and finger painted a coat onto the back and sides of the tile. After more drying, I put one more coat of DG3 Art Gel on the top of the tile pendant. You can see it's getting pretty shiny.
That's it! I put the tiles onto this necklace that was holding another pendant. I love that I can use the same necklace and change out the pendants. What do you think?
Linking up to some of these fabulous parties: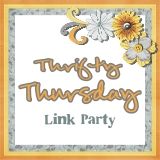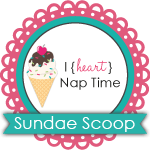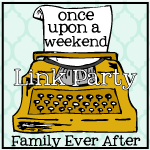 Lil' Luna
Printabelle Link Party
Sunday Round Up @ Heatherly Loves
Passion Parade Friday @ Petites Passions
You might like:
Subscribe via Email

Popular Posts