Over spring break I got to take my daughter on a college visit to Savannah. While we were there we got to go to the beach. It had been almost five years since I'd touched the ocean. That's a really long time for this girl who grew up just a couple of hours away from the beach and was able to go for day trips pretty much as needed. We got to play in the waves, and my sweet girl didn't even mind that it was spring break and she was there with her mom! There is something about the ocean (and all bodies of water, really) that makes me feel like everything is okay in the world. Once my feet touched the salty goodness, the heaviness of the world disappeared and a sense of calm came over me. I love that feeling! So, to remind myself of that feeling, I decided to make a necklace from a shell that we collected from the beach. I used the trays that I bought from this Etsy shop, a shell, and DG3 Art Gel.
To start, I put a few drops of DG3 Art Gel into the shell, spread it around the entire inside of the shell, and let it dry for a couple of hours.
Next, I put a few drops of the Art Gel into the tray, and used the end of a paper clip to make sure it got into all the corners.
Then I put the shell into the tray, right on top of the wet DG3 Art Gel. (Before I started this I checked to be sure the shell would fit properly in the tray.) Once the shell was resting in the tray, I added more Art Gel to the top of the shell and used the end of my paper clip to be sure the entire shell was covered.
Then I let it dry overnight. I rested the tray on the edge of my light table, so that the loop was hanging off the edge and the tray was laying completely flat. In the morning, there were some spots on the corners where the DG3 shrunk or was slurped under the shell. I added more DG3 to the corners and a little more to the top of the shell and let it dry for a few more hours.
Here's how it looks:
I think it will make me smile to wear this necklace and remind me that everything is okay in the world.
Linking up to some of these fabulous parties: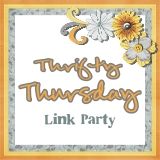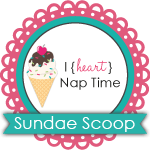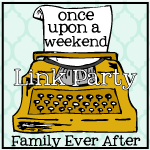 Beautify it Monday @ Bringing Beauty
You might like:
Subscribe via Email

Popular Posts