While organizing my craft supplies I came across this great black fringe. It instantly reminded me of eyelashes. Of course I immediately started considering what I could make with the eyelashes. Here's what I came up with: a sleep mask with eyelashes and eyebrows. I used felt, elastic, the fringe I found, and some other trim that looks like ribbon but is much thicker.
I cut out the basic shape of the mask in pink and grey. I cut the black trim into eyebrows and the fringe into eyelashes. I had to give the eyelashes a haircut to make them shorter. I sewed them on to the pink felt. I went with big dark eyebrows, because that's what I have in real life. I've been given a little grief over the years and a few major hints about shrinking down the size of my eyebrows, but hey, God gave them to me and I like them like this.
Here is the mask waiting on my pillow to give me a nice sleep-in on the next day when I don't have to be up before the sun. Hopefully the mask will have it's maiden voyage on Saturday. A little more sleep is always good.
Update: Here is a photo of Maddie wearing the mask. She wasn't around when I shot the photos for this post, but she she found the mask later and did her own photo shoot. Man, I love this kid and her creative spirit.
Linking up to some of these fabulous parties: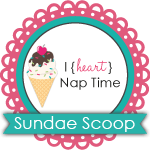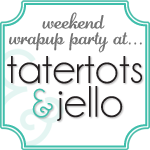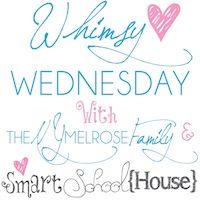 Whipperberry
Poor and Gluten Free
You might like:
Subscribe via Email

Popular Posts