This is a shirt I bought at a garage sale for $1. I've been drawn to lace lately and this was the perfect candidate for an upcycling project, since the shirt was stained. The lace, however, was in perfect condition.
I washed the shirt in bleach to make sure I got it really clean. To get what I needed from this shirt, I just ripped out the seam where the lace was sewed on, so I had a piece of lace to use for my project.
Then I cut it to size and sewed it onto a towel I bought at the dollar store. Once the lace was sewn on, I added a small strip of fabric. These were really easy. I'll probably use the rest of the shirt for something else, maybe a headband?
Linking up to some of these fabulous parties: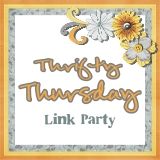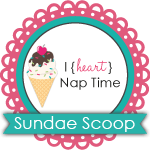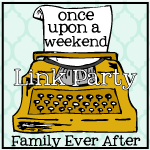 Lil' Luna
Pint It & Win It @ Cheap Crafty Mama
Fabulous Friday @ Here Comes the Sun
You might like:
Subscribe via Email

Popular Posts