Today's project is an upcycled coffee cozy. It's upcycled because I used the embroidered part of a thrifted sweatshirt to make the cozy. I've been using the $1 reusable coffee cup from Starbucks lately. After I drink my coffee in the morning, I switch to tea, so I've been carrying this cup around with me everywhere. It's nice to have a reusable cozy to go with the reusable cup.
Here's the sweatshirt I started with:
I bought it because I thought the embroidery was so pretty. There were stains on the sweatshirt, and it wasn't really my style as far as a garment, but as a coffee cozy? You bet! I've made cozies before and I just opened up the paper cozy from my Starbuck's cup to get the pattern. For this one, I used an old cozy to get the basic pattern. Since I didn't want to cut off any of the flowers, I made this one bigger than the one I used for the pattern.
I cut out the shape for the outside of the cozy, then cut an identical one from some pink felt I had. It's just cheap polyester felt, about 25 cents per sheet at Hobby Lobby. I also cut a row of pompoms.
For the sewing, I placed the right sides together, sewing around the edges and leaving an opening at one end so I could turn it right side out. I also held the row of pompoms in place so the pompoms were on the inside of the cozy at this point.
Next I flipped it right side out, then sewed along the edge of the cozy to give it a more finished look. I tucked in the end that was left open earlier for flipping, and sewed it shut. Then I added a loop of elastic to one end. I should have included this in the first place when I had the right sides together, but I forgot. So, being lazy, I just sewed it on after the fact. Then I picked out a fun button from my button collection and sewed it on by hand, making sure to measure the cozy on my reusable cup before sewing the button.
Here is another cozy I've been using lately. I made this one a while ago with the same pattern and felt.
I love adding a bit of personality to my drink cup every day.
Linking up to some of these fabulous parties: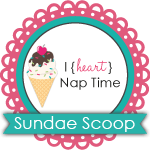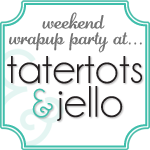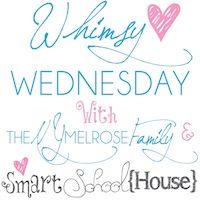 Whipperberry
Poor and Gluten Free
You might like:
Subscribe via Email

Popular Posts