Hello there. The past few weeks I've been in a vintage phase. You're probably thinking that I'm always in a vintage phase, and you'd be right, but lately it's been more intense than usual. For one thing, I've been watching The Wonder Years series on Netflix. I loved that show when it was out and I love it now. When our youngest son was little, he couldn't watch a whole movie without going outside to become one of the characters. If it was a hockey movie, he'd be outside with yard tools playing lawn hockey. I'm starting to think maybe he got that from me. Since starting the Wonder Years series, I've worn my hair just like Winnie Cooper more than ten times. True, I wear a lot of headbands, but normally I pull my bangs back. Lately, the bangs are out just like Winnie's. So, not only am I liking vintage things, I'm becoming a vintage character. I might be taking this too far.
Then I watched Breakfast at Tiffany's. My hair has been in a bun a few times since then.
In addition to modeling my hair after whatever I've been watching on television, I've also been going through a box of old photos and miscellaneous documents from my grandmother. I found this little brochure that mentions Junior League, which I think is cool because I'm a Junior League volunteer in my town. The art on the cover is just plain cute, too.
In the same box I found this photo of my great-grandfather's pipe. He was an English professor. Aren't all professors supposed to smoke pipes?
This dress is one that I spotted on ModCloth. I need this. Red, sleeveless and polka dots are all some of my favorite things. Don't you think this dress would look great with a nice vintage hairstyle?
I found these bathing suits while browsing a 1966 Good Housekeeping magazine. It's funny how she's wearing a towel on her head at the beach, instead of a hat.
I tried to make this vintage computer work. This is all I've got so far. Any ideas?
The other thing I've been doing is listening to old records. We used a ton of grease a few months ago and got our old jukebox working again. We've been organizing records and looking for new (old) records, too. I might write a post on organizing the records once it's all figured out.
Hopefully looking at all this old stuff will inspire me to make some new stuff so I can get back to blogging.
Linking up to some of these fabulous parties: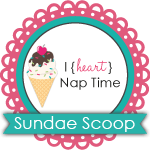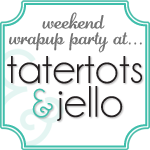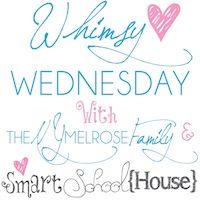 Whipperberry
Poor and Gluten Free
You might like:
Subscribe via Email

Popular Posts